VWGATE: Volkswagen software scandal: chief apologises for breaking public trust
Volkswagen has ordered an external investigation after US regulators found that the carmaker designed software for close to half a million diesel cars that gave false emissions data, its CEO said, adding he was "deeply sorry" for the violation of US rules.
"I personally am deeply sorry that we have broken the trust of our customers and the public," Martin Winterkorn said in a statement published on Sunday by the carmaker on Sunday. "Volkswagen has ordered an external investigation of this matter."
Volkswagen under investigation over illegal software that masks emissions
Read more
The US Environmental Protection Agency (EPA) said on Friday the software deceived regulators measuring toxic emissions, adding that Volkswagen could face fines of up to $18bn (£11.5bn) as a result. The carmaker could face penalties of $37,500 for each car not in compliance with clean air rules. The diesel-powered models from 2009-2015 are the VW Jetta, Beetle and Golf, the Passat model from 2014-15, and the Audi A3 from 2009 to 2015.
"We do not and will not tolerate violations of any kind of our internal rules or of the law," said Winterkorn, adding the company was fully co-operating with the relevant agencies. He gave no details on who would carry out the external investigation.
Cynthia Giles, an enforcement officer at the EPA, said on Friday that the cars in question "contained software that turns off emissions controls when driving normally and turns them on when the car is undergoing an emissions test".
"VW was concealing the facts from the EPA, the state of California and from consumers. We expected better from VW," she said. "Using a defeat device in cars to evade clean air standards is illegal and a threat to public health."
The EPA accused Volkswagen of using the device in 482,000 four-cyclinder Volkswagen and Audi diesel cars in the US since 2008. VW must recall all the cars, remove the defeat device and improve the cars' NOx emissions, which creates smog and has been linked to increased asthma attacks and other respiratory illnesses.
The feature, which the EPA called a defeat device, masks the true emissions only during testing and therefore when the cars are on the road they emit as much as 40 times the level of pollutants allowed under clean air rules meant to ensure public health is protected, said Giles.
Volkswagen suspended sales of cars containing the company's four-cylinder turbo direct injection (TDI) engine on Friday in light of the investigation…..Continue reading here: theguardian.com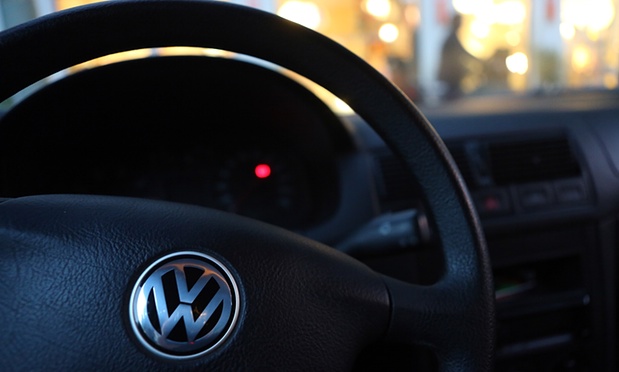 Tages: vwgate, Volkswagen, Volksgate, Understand Volkswagen Scandal